Early in the morning (at 6 am) the famous Luzmila picked me up at the hotel. She was very enthusiastic
Field trip : Day 3 by Catalina
Early in the morning
Early in the morning (at 6 am) the famous Luzmila picked me up at the hotel. She was very enthusiastic that we come to visit her and her suppliers. Luzmila has been in coffee for 18 years, working for different cooperatives but today she is working with Frontera San Ignacio as logistics responsible, and based in their plant in Chiclayo.
It happens to be that Frontera is actually offering tolling services to 27 cooperatives, including Coffee Guay and San Martin. That's how Luzmila ended up supporting them on the commercial side as well. Frontera is allowing her to do this job, as they are not yet paying any commission to Luzmila for the containers she's selling for Frontera. Besides logistics she is actually one of the merchants of this Coop (informally speaking).
Frontera San Ignacio
We are heading to San Ignacio to meet of course our first appointment: Frontera San Ignacio.
After 2 hours driving we arrive to Cafeteria Santana, where Eduvigis and Amaro are waiting for us with a great breakfast. Eduvigis is the General Manager of Frontera and Amaro is the President. At the table I meet also with Elcy Ocaña (President of the Women Committee), Vidal (producer) and some of the Boards of Directors (Griselda and one more).
Frontera San Ignacio is a cooperative with 405 associates. They commercialize coffee exclusively from their partners. There is one General Assembly that meets every year to discuss about the allocations of the budgets, social premiums, among other things.
The way they operate is through Bases. In total are 18 bases. These are supervised by 1 agronomist, 1 Forrestal Engineer and 2 agricultural Engineer's. All the associates in Frontera are certified as Fairtrade, and then some others are organic, RFA, UTZ and Café practices.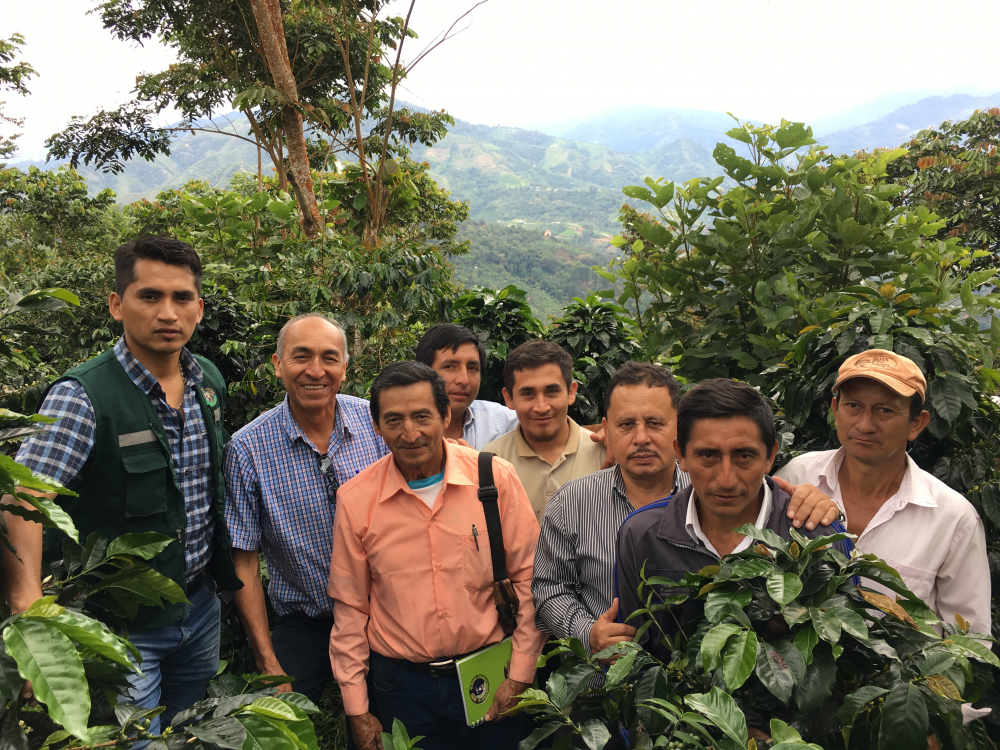 Productivity
The productivity of their associates is in average 26 QQ per ha, and the land size of the producers is about 2.76 ha each.  They have seen quite an evolution of the productivity through the years. Back in 2011 was around 12/13 QQ per ha, in 2015 18 QQ per ha, and today at 26 QQ. The reason of such an increase is the good practices when fertilizing the farm. After Peru was hit by the roya, farmers started to fertilize more the land, taking care of the soils. Most of their farms are ranging between altitudes of 1200 until 2100 masl.
For 2019 they expect to do about 67/70 containers. So far they have been selling about 55/60 containers. 90% is exported and the balance remains in the local market. Of the total volume Frontera is managing to sell around 70% as FT and FTO.
They have a 2 Q grader Licenses, one at the collection point in San Ignacio (Riquelme) and the other at the Chiclayo plant.
Something interesting is that they own a small wet mill, and currently 15% of their deliveries are wet parchment. This helps for a much better quality control.
The other deliveries are parchment collected in San Ignacio, and then transported to Chiclayo (about 7 hours) to be processed and then send to the port in Paita.
Woman Committee
Women Committee (Las Damas de San Ignacio): It is formed by 4 women. Elcy as mentioned before is the president. She is part time a secretary in an Institution and part time a producer. Elcy has 2 sons that are already at the university thanks to her hard work and also with the help of her husband. She works from Monday until Friday at the institution and then Saturday until Sunday attending the 2 ha. Farm.
Las Damas exists since 2011 and they receive a yearly budget from the cooperative that will be exclusive for the program. In total the Coop. has 82 women coffee growers. They produce about 6000 QQ per campaign. Every month the Committee meets to talk about the different trainings they plan to launch for the women producers and also to assess the development of the current programs (orchards, hand-crafting, raising guinea pigs and reforestation).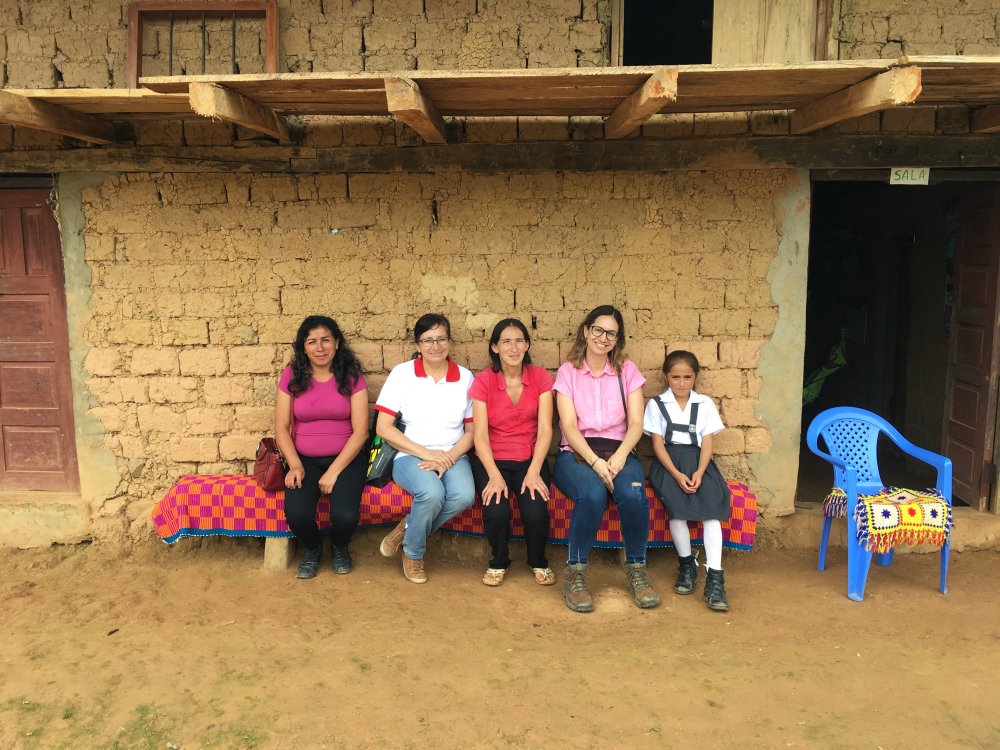 After the introduction about the cooperative, we jumped in the car and go to see 4 farms with all with all Frontera Team. 
All the farmers are happily members of the cooperative. In average they have been associates for around 6 years, and just selling their coffees to Frontera. Also they expressed their satisfaction with the way Frontera is managing the social premium of FLO coffees, as they invest in productivity and improvement of the qualities. On top of these technical trainings, they also get a premium at the time of delivering their coffees which is higher compared with others (about 10 usd) in the zone.