Funding Responsible Coffee Sourcing in Burundi
The main purpose of this program is to support Coffee farmers in Burundi escaping poverty in a sustainable and economic viable way. We have planned a long term program where farmers have the central role, They own the coffee plantations and are in the driving sit to improve their crops.
Believing in the great potential of coffee production in the country and being aware of the challenges faced by local farmers, Supremo and local partner Succam decided to take a brave step together towards a more responsible and sustainable coffee production in the region. The strong partnership between the companies is in place since years, giving the necessary confidence for such an ambitious project.
This project work directives were based on UTZ Certification standards which were implemented in 2016 covering already a group of 5'411 farmers. These farmers, striving for fairer remuneration and better living conditions, started demanding for a path to prosperity. Reunited around each washing station, everyone was assisted in this challenge by agronomists hired by our local partner, Succam.
On top of technical assistance, the agronomists carefully chose local leaders who were in charge of relaying information and being in close contact with the farmers themselves.
The action plan within our program is defined by

good agricultural practices, in order to increase productivity
promote environmental respect, as the coffee production can be very aggressive to environment when not produced responsibly
aim at a huge social impact, as the local population is on the border of poverty.
 

Our first year on the project proved our capacity to guide a large number of farmers towards the certification challenge. But it has shown us the necessity of sponsors, big or small, for the program survival in the short term. 
In the current year, we will need $570,008 but the budget changes on year to year, as the project grows and we expand our action area and the washing stations.
Everyone can participate cooperating with any amount of money they are ready to; everyone is welcomed to join forces in the program
Supremo counts with a solid reputation at the coffee market, serving the European market since 1989, and more than that, a third party and independent organization, IMO is contracted for auditing the good use of the invested money. We will target the fund raised in the best way, and that will be certified by the independent analysis from IMO. Every cent of the program is auditable.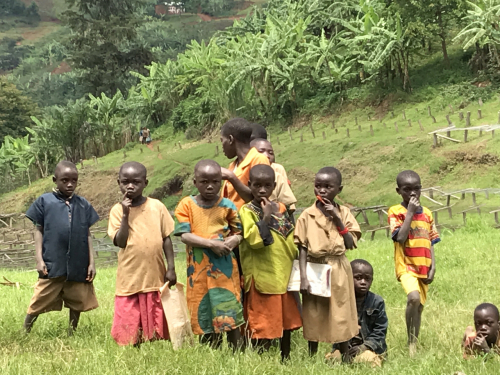 Local farmers have a long relation with Succam, and the will of improving income and life quality is not new. Farmers does not count with any support from local organization, we are offering a sustainable way for the improvements of local life quality.
Farmers will increase their income and their life quality. Their product is already gaining value; we will multiply these gains by increasing productivity. In conclusion, the great return for those who invest in this program is an increasing of the well-being of 5'411 households